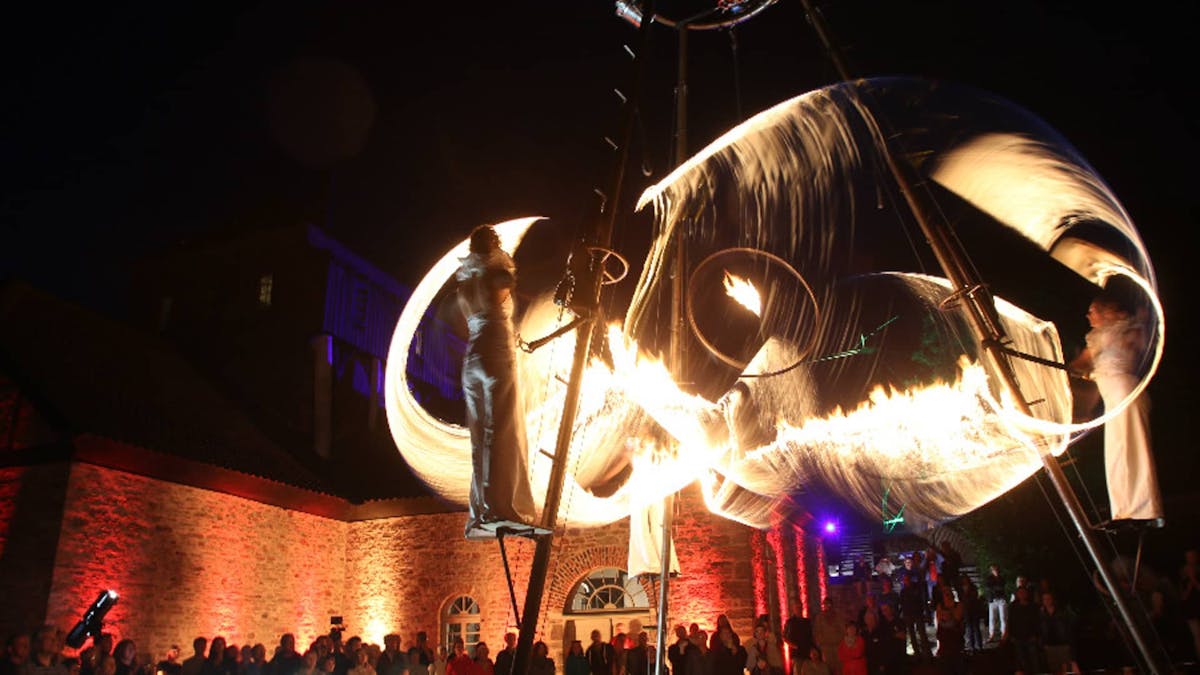 Fireshow "Illuminair"
Fire and aerial artistry in lofty heights with great long-range effects
Description
Aerial acrobatics meets fire art. Suspended beneath a lofty three-legged pyramid, the artists take their audience into a world of their own in fiery heights.
They tell of overcoming gravity and the fascinating play with the elements: fire dance and breathtaking aerial tricks with sparks that burn up like 1000 stars in the night sky.
A spectacle above the spectators' heads, which thrills audiences from near and far.
Info
IDEAL FOR town fairs, cabaret festivals, public events, company parties, large stages.
DURATION 20 minutes
PERFORMERS 3
TECHNICIAN 1
STAGE 12m depth, 10m width and 9m free height
OUTDOOR
Contact
Please use our booking form for a non-binding and free offer or send us an email with your wishes and information about the event. We would be happy to send you an offer and get back to you immediately.
Contact
Christina Lange
bookings(at)loooop.de

Phone: +49 (0) 176 63 15 35 90