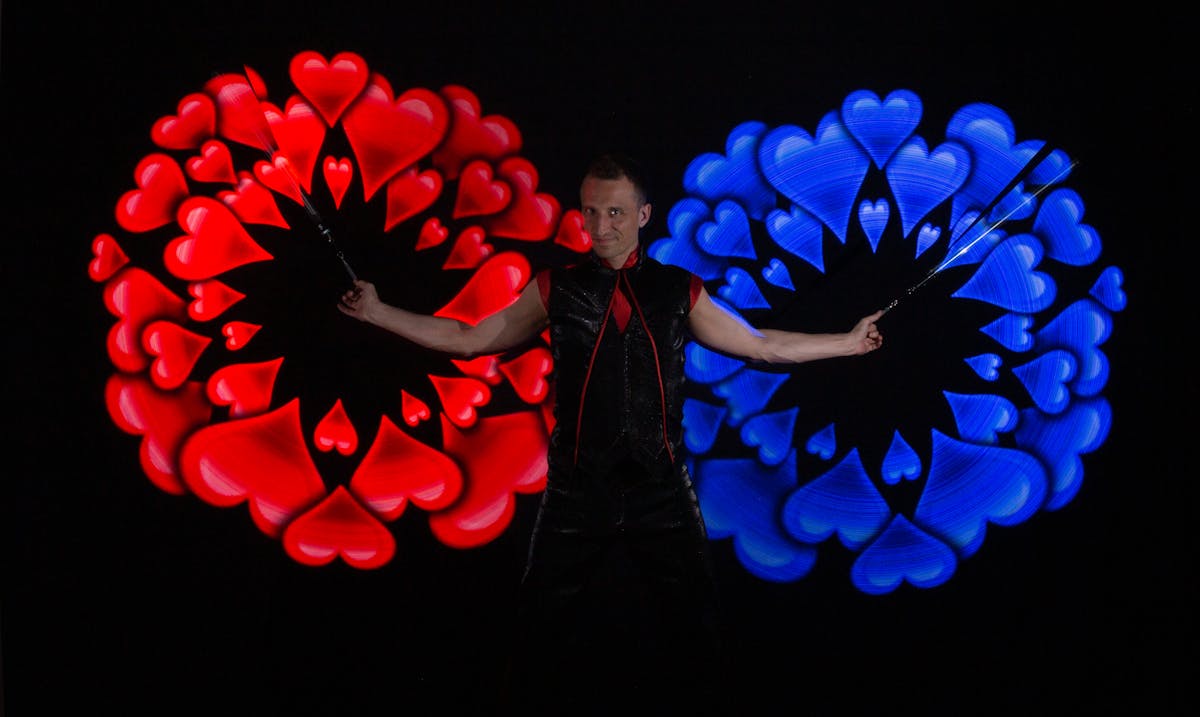 Wedding LED Show
A light show filled with scenes of love and hearts for your wedding celebration
Description
Have you had to cancel your fireworks or fire show due to the risk of forest fires? Don't worry, there's a better option that will still leave you and your guests captivated.
Introducing our wedding light show - a visual feast for the eyes that will leave a lasting impression on your heart. Our skilled performers combine dance, juggling, and precisely coordinated changes in color and light to create a mesmerizing spectacle that is sure to delight your guests.
At our company, we understand the importance of personalization, which is why we take the time to personally tailor each light show to the bridal couple. Our show's finale is especially unforgettable, as we magically display the names and portraits of the couple in the air. The images linger in the hearts and memories of all present for a long time, leaving everyone with goosebumps and a sense of awe.
Info
DURATION 25 Minutes
PERFORMERS 1 - 3
STAGE On site, LOOOOP ensures that an appropriate performance area is selected and arranged in an atmospheric manner, and coordinates this with the location in advance.
LIGHT The stage area and especially the stage background should be as dark as possible. In addition, coloured stage lighting is desirable for the atmospheric illumination of the stage.
SOUND Sound system can be provided by LOOOOP
SPECIALS LED visuals with names and portraits of the bride and groom.
Detailed information on safety and stage directions on request
"We booked the LOOOOP team for our wedding based on a recommendation, as fireworks are not permitted on the protected castle island of Köpenick. Looking back, it was the best decision we made!
Contact
Please use our booking form for a non-binding and free offer or send us an email with your wishes and information about the event. We would be happy to send you an offer and get back to you immediately.