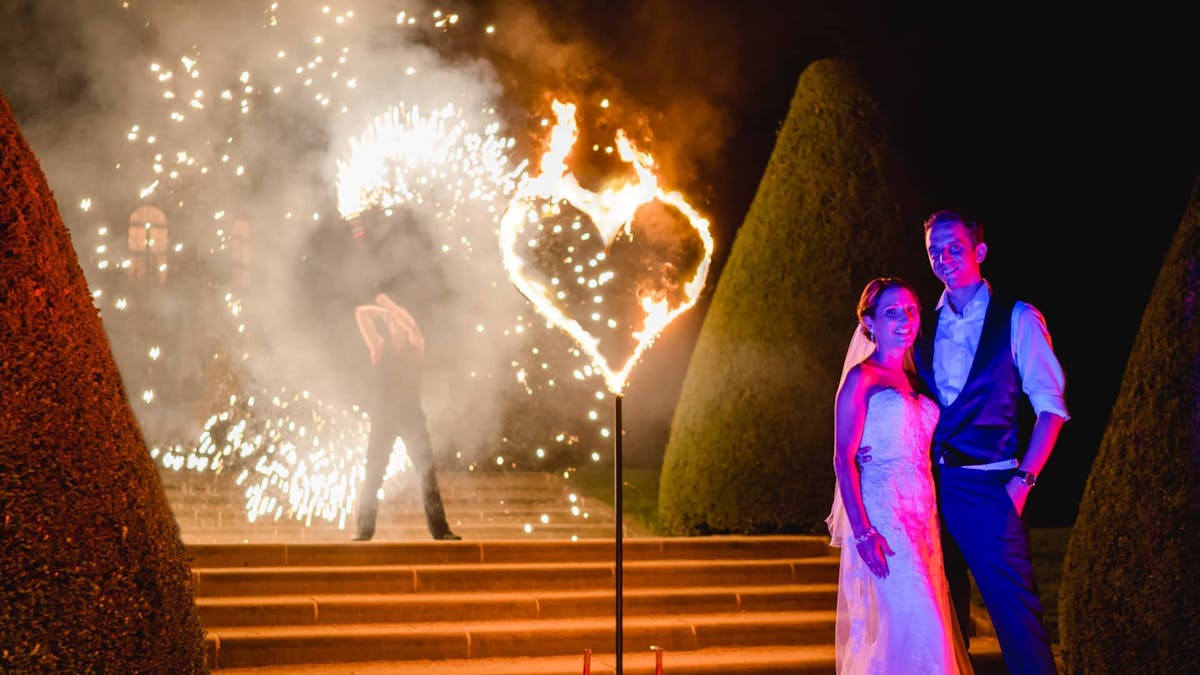 Wedding Fire Show
Burning hearts and magic for the most beautiful day in life
Description
Curtain up for the charmingly romantic fire show, where the artists skilfully dance with fire to atmospheric music and present their most exquisite tricks.
This audience-friendly and lovingly staged fire show will warm the hearts of the happy couple and their guests. Lighter moments and unforgettable snapshots are guaranteed.
Info
STAGE LOOOOP takes care of selecting an appropriate performance area and arranging it in an atmospheric way, speaking to the location in advance.
LIGHT The stage area and background should be dark or low light. In addition, coloured stage lighting is desirable for the atmospheric illumination of the stage which can be provided.
SOUND A music system is provided.
SPECIALS Sparkling finale, flaming heart, favourite song, LED visuals with the name of the bride and groom.
"We booked the team for our wedding on recommendation, because you cannot use fireworks on the castle island of Köpenick due to monument protection. In retrospect, it was the best decision to hire LOOOOP!
Contact
Please use our booking form for a non-binding and free offer or send us an email with your wishes and information about the event. We would be happy to send you an offer and get back to you immediately.
Contact
Christina Lange
bookings(at)loooop.de

Phone: +49 (0) 176 63 15 35 90