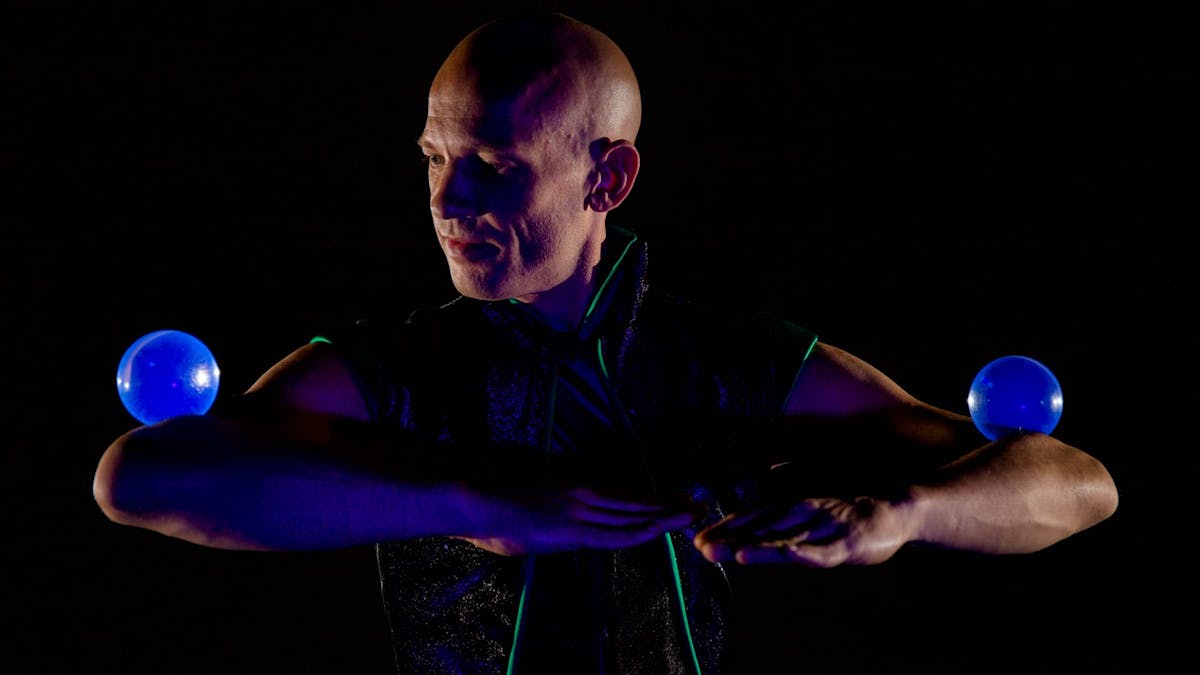 Contact Juggling
Magical juggling with floating crystal balls
Description
It seems like magic when the artist lets the crystal balls roll over his body, suddenly and unexpectedly stopping them in different places.
The art of contact juggling, however, has little to do with magic, but rather with extreme body control and precision. For instance, the artist balances a ball on the tip of his finger or makes several balls stacked in a pyramid revolve around each other constantly. Seeing is believing!
The mesmerising performance captures the audience's attention as a stage show or as an interactive close-up walking act.
Info
IDEAL FOR corporate events, galas, Christmas parties, indoor events, walkabout entertainment, variety shows and stylish events
PERFORMERS 1
DURATION 3 – 6 minutes
STAGE 3m x 3m minimum
Contact
Please use our booking form for a non-binding and free offer or send us an email with your wishes and information about the event. We would be happy to send you an offer and get back to you immediately.
Contact
Christina Lange
bookings(at)loooop.de

Phone: +49 (0) 176 63 15 35 90