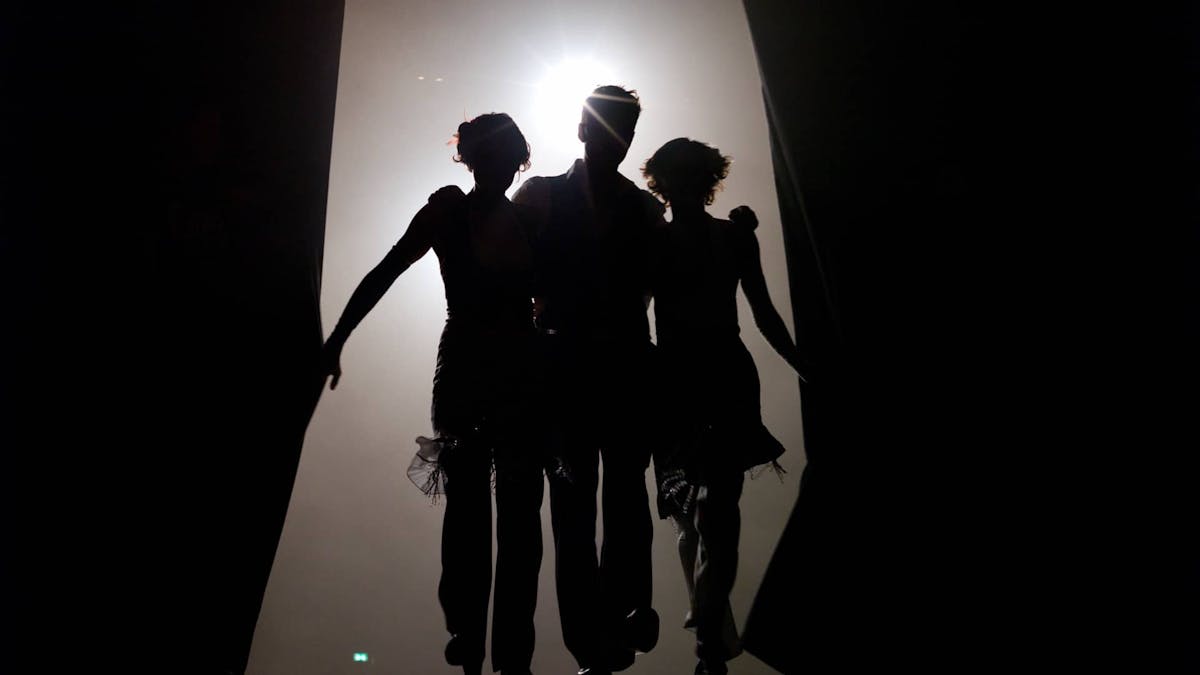 Partner Poi Act "Tango á trois"
Variety showact with poi and tango
Description
Ms. Black and Ms. White are vying for the attentions of an indivisible man. Or are they merely toying with him? See if you can work out who is dancing with whom and with which of the two twin sisters the gentleman will leave the stage…
Choreographed down to the last detail, TANGO À TROIS is a poi number filled with passion, sophistication and many surprising twists and turns.
LOOOOP caused quite a stir in the juggling community with TANGO À TROIS. At Circus Krone in Munich, they presented their poi technique for the first time at the gala show of the European juggling convention, delighting the audience of international aficionados.
Info
IDEAL FOR variety shows, tango events, company parties, Christmas parties, cabaret festivals.
DURATION 6 minutes
PERFORMERS 3
STAGE 5m width, 3m depth and 4m of free height above
""My special highlights of the show were the ingenious Poi Tango trio LOOOOP from Berlin, who were able to convince everyone that Poi is juggling art ..."
Contact
Please use our booking form for a non-binding and free offer or send us an email with your wishes and information about the event. We would be happy to send you an offer and get back to you immediately.
Contact
Christina Lange
bookings(at)loooop.de

Phone: +49 (0) 176 63 15 35 90