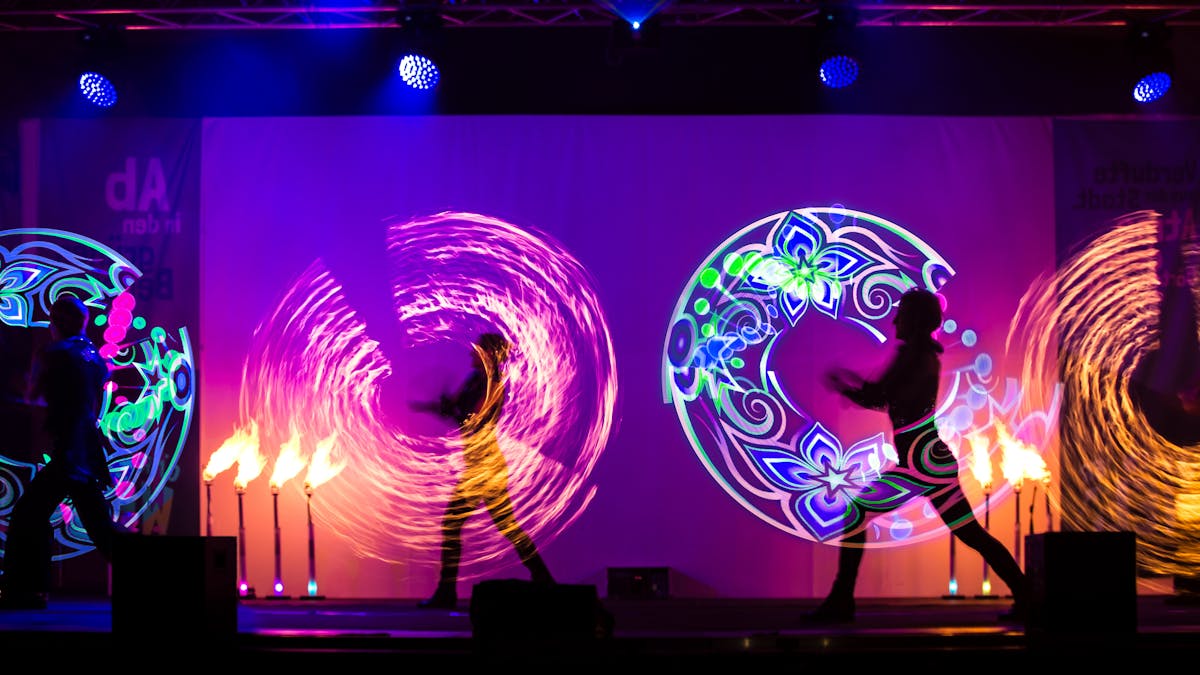 Fire and Lightshow
The best of fire and light artistry combined in a spectacular show
Description
In this show we combine our highlights of fire and light into a best-of. The lively and spectacular element of fire, together with the modern and colorful possibilities of LED light. The artists present impressive choreographies with acrobatic elements to a varied selection of music. Good mood is guaranteed!
Info
IDEAL FOR town fairs, weddings, company parties and large scale events
DURATION 12 - 15 minutes
PERFORMERS 2 - 4
STAGE obstruction free 8m depth, 10m width and minimum 6m ceiling clearance.
LIGHT & SOUND The stage area and especially the stage background should be as dark as possible. In addition, coloured stage lighting is desirable for the atmospheric illumination of the stage.
LOGOS Individual customer logos can be integrated as desired.
INDOOR & OUTDOOR is possible and both recommended
Contact
Please use our booking form for a non-binding and free offer or send us an email with your wishes and information about the event. We would be happy to send you an offer and get back to you immediately.