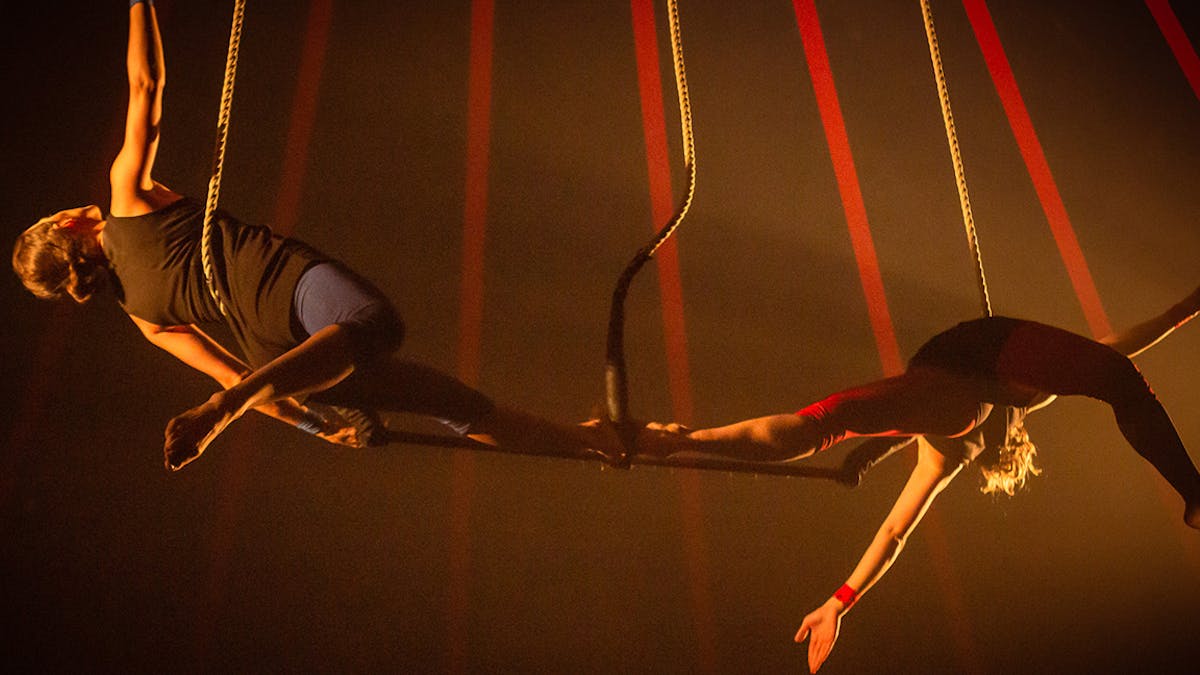 Twin Sister Trapeze Duo
Aerial acrobatics by the twin sisters of LOOOOP
Description
The one of a kind trapeze act with the twin sisters of LOOOOP, Hanna and Christina. 
High up in the air and with elegant movement they present a peek into the life of twins on a trapeze.
Laughs and storytelling mixed with great amounts of strength and trust, synchronicity and connection, be enchanted by this unique twin sister trapeze duo.
Info
IDEAL FOR gala events, varieté, company parties, public events, cabaret festivals
DURATION 8 minutes
PERFORMERS 2
TECHNICAL REQUIREMENTS 2 suspension points with a distance of approx. 80 cm, load: 3.5 kN load capacity per suspension point
STAGE min.5 m height
INDOOR & OUTDOOR
Contact
Please use our booking form for a non-binding and free offer or send us an email with your wishes and information about the event. We would be happy to send you an offer and get back to you immediately.
Contact
Christina Lange
bookings(at)loooop.de

Phone: +49 (0) 176 63 15 35 90