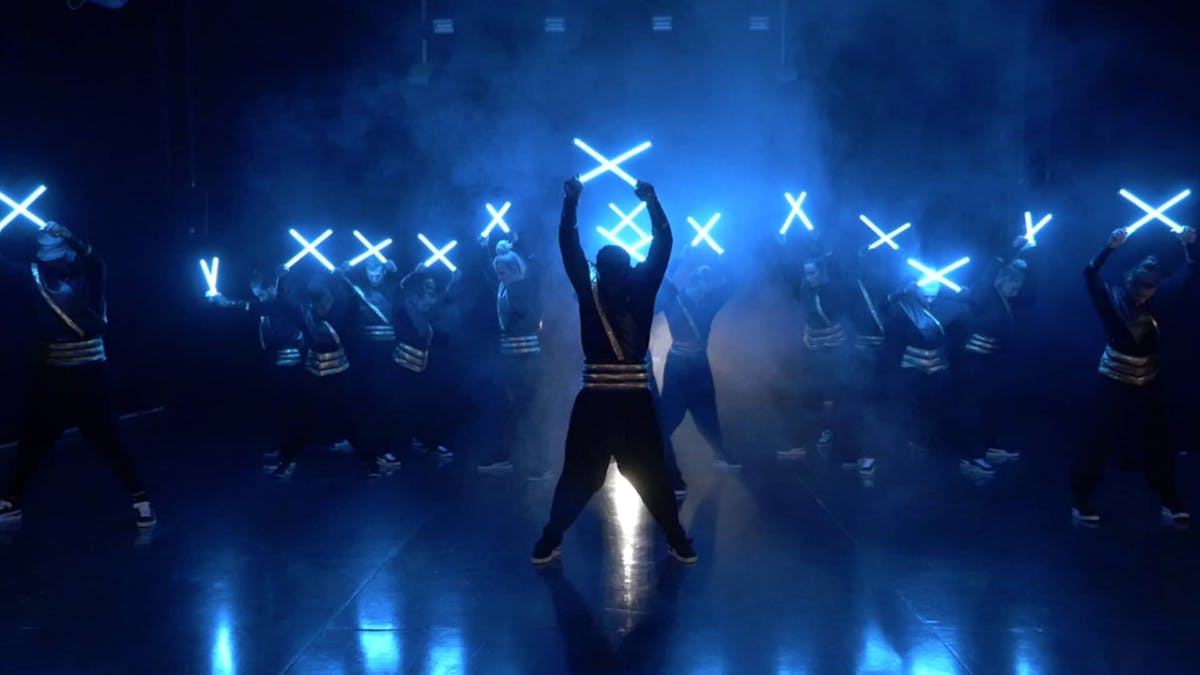 Light juggling meets street dance "T.R. Lights"
Spectacular dance formations and acrobatics with modern light technology
Description
A truly spectacular large-format show emerged as a result of the collaboration between Team Recycled and LOOOOP. The troupe of 25 dancers combines street dance and breakdancing with futuristic light art. Imaginative and intoxicating dance formations, breathtaking acrobatics and excellent lighting programming on the dancers' props tell legendary stories and create goose bumps.
In the TV show "It's Showtime", TR LIGHTS inspired standing ovations and thrilled millions of viewers at home in front of their screens.
Info
IDEAL FOR corporate events, large scale events, musicals, product launches,
DURATION 5 – 15 minutes
PERFORMERS 10 – 25
STAGE 10m depth x 15m width x 4m free space above
LIGHTS Dark backgrounds and colourful lights
LOGOS Individual customer logos can be integrated as desired.
"Großes Kino … Showtime at its best!"
Contact
Please use our booking form for a non-binding and free offer or send us an email with your wishes and information about the event. We would be happy to send you an offer and get back to you immediately.
Contact
Christina Lange
bookings(at)loooop.de

Phone: +49 (0) 176 63 15 35 90