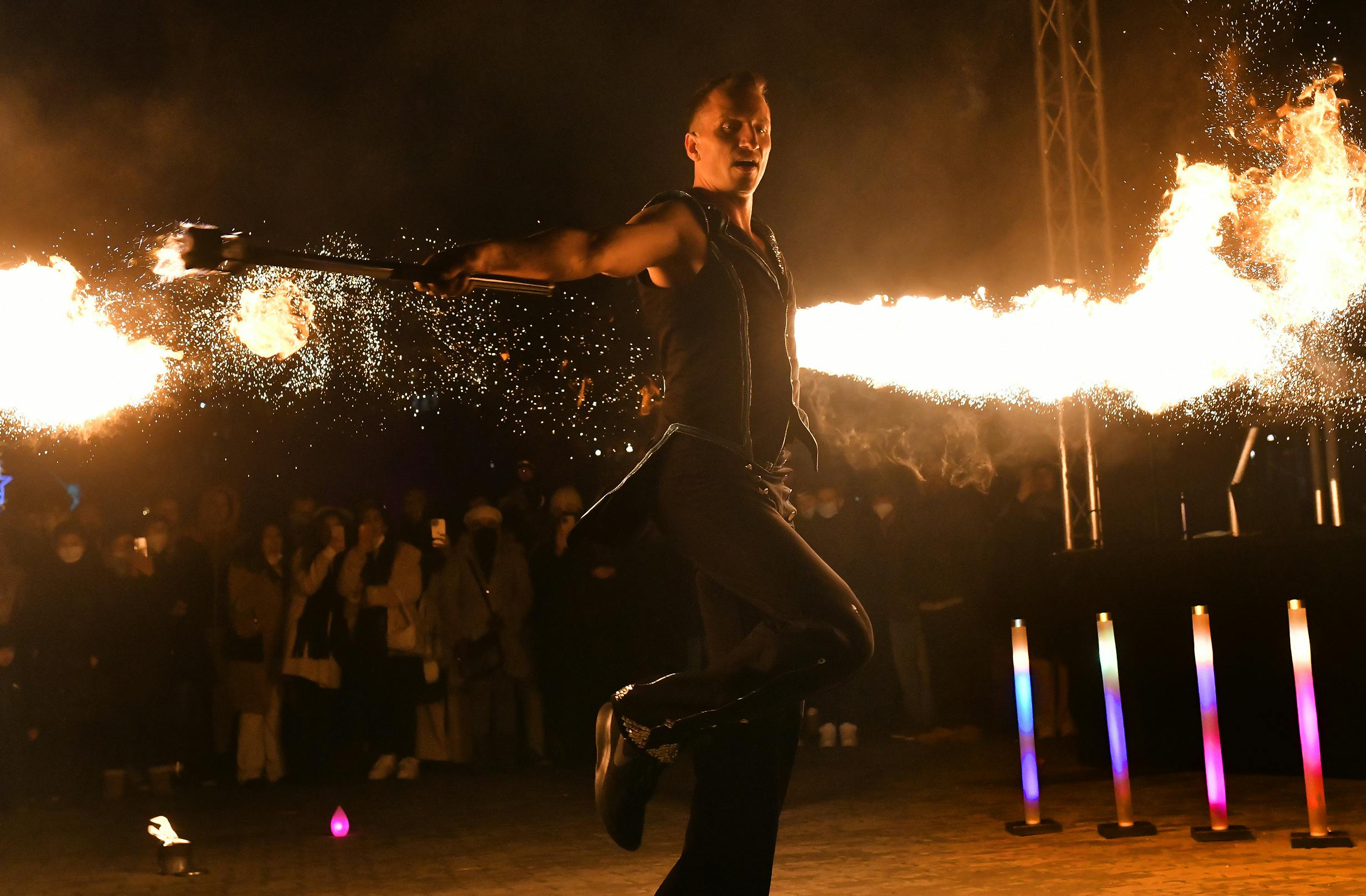 Feuershow Channuka
Berlin
Ende des Jahres wird traditionell das jüdische Lichtfest Chanukka gefeiert. Zu diesem Anlass spielte François eine Feuer- und Lichtshow auf dem Alexanderplatz. 
Er entwickelte dabei eine effektvolle Show, die thematisch und musikalisch auf die Veranstaltung abgestimmt war. Dies wurde vom Publikum mit Begeisterung aufgenommen und gefeiert. Eine ganz besondere Freude in diesen kalten Wintertagen…! 
Contact
Please use our booking form for a non-binding and free offer or send us an email with your wishes and information about the event. We would be happy to send you an offer and get back to you immediately.
Contact
Christina Lange
bookings(at)loooop.de

Phone: +49 (0) 176 63 15 35 90