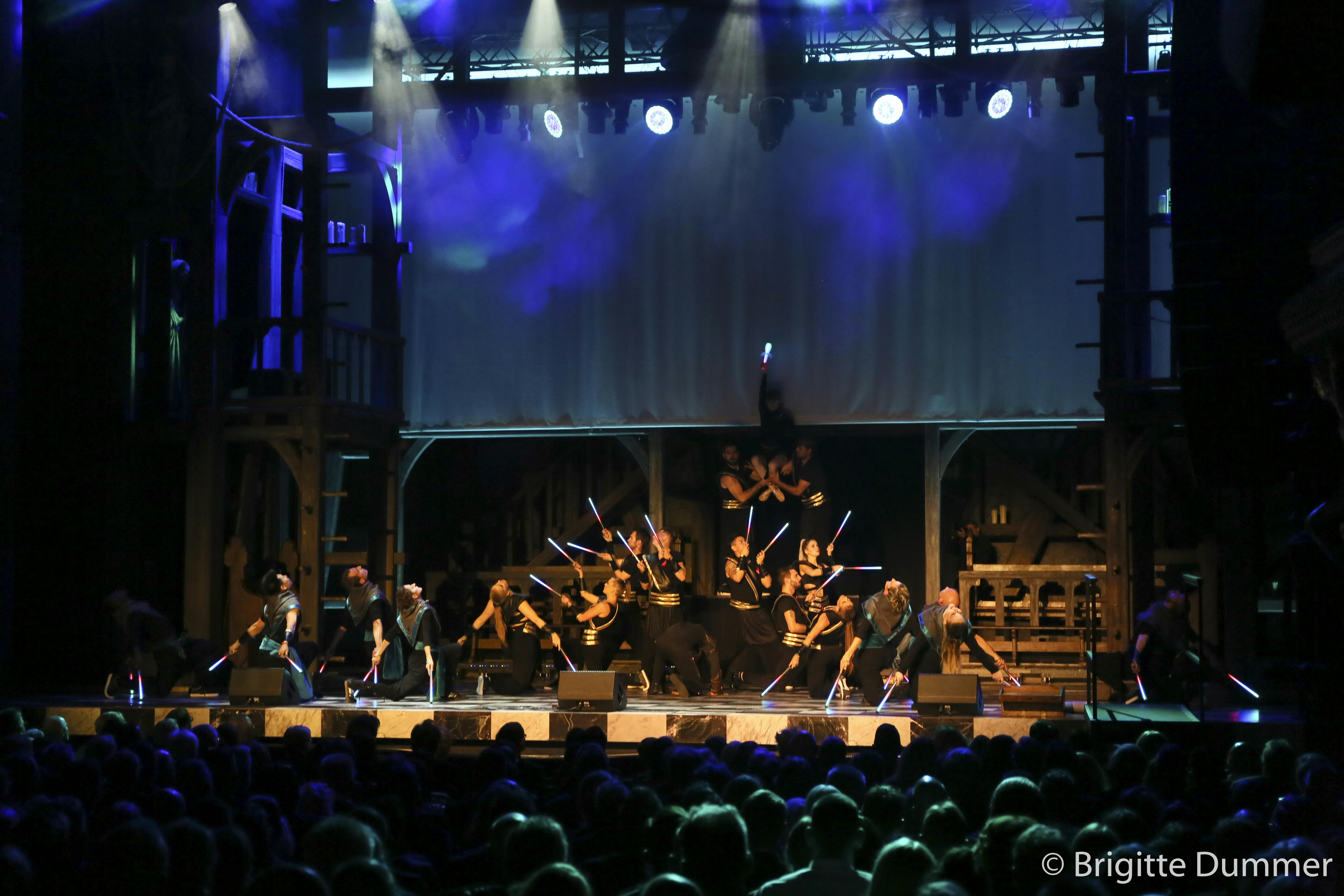 Künstler gegen Aids Gala
Theater des Westens, Berlin
LOOOOP had the honor to make a contribution to this year's benefit gala "Artists against AIDS" of the Berlin Aids-Hilfe e.V.  We presented a part of our light show "Flash" as well as the show project "TR Lights". 
The moderators Jochen Schropp and Daniel Boschmann led the evening and it was a special honor to share the stage with other artists such as Irmgard Knef or Conchita Wurst.
Past Events
October 11th & 12th 2020
Heringsdorf, Usedom
In Octobre we had the pleasure of going to Usedom for the event "Parkzauber". Despite strict Chorona hygiene requirements, the organizer of "Kaiserbäder Usedom" managed to organize a lovely, safe outdoor event. The Goethepark in Heringsdorf was beautifully illuminated and decorated.
We played our shows, light show and fire show, on 4 different stages in order to distribute the audience as best as possible over the area.
And we had the pleasure of taking out our seahorse for a walk. It felt very comfortable in the sea climate and especially the children loved it.
It was a wonderful event and the organizers showed that outdoor culture is possible in times of pandemic. Thank you!
Contact
Please use our booking form for a non-binding and free offer or send us an email with your wishes and information about the event. We would be happy to send you an offer and get back to you immediately.
Contact
Christina Lange
bookings@loooop.de

Phone: +49 (0) 176 63 15 35 90