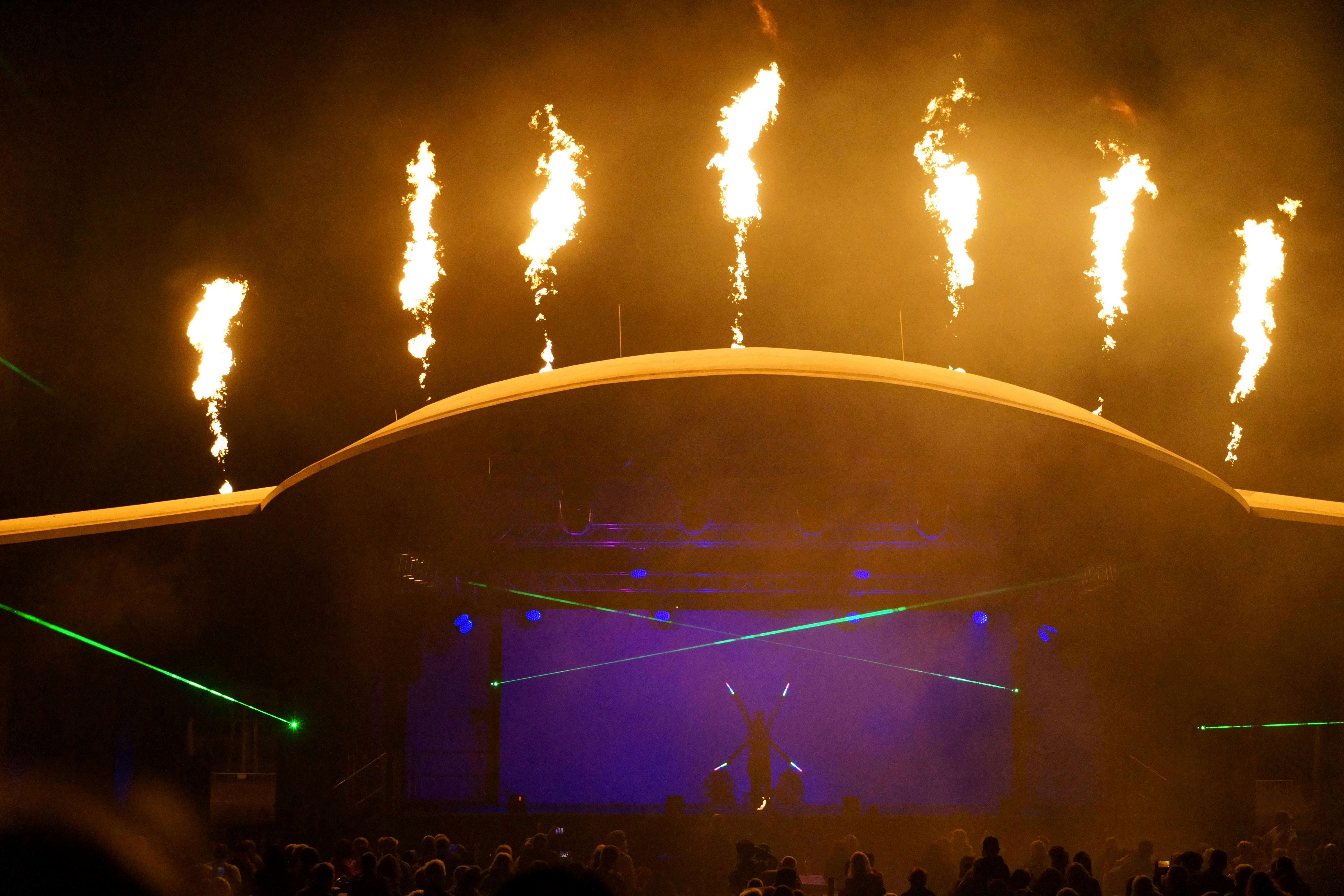 Showlights
Gärten der Welt
The event "Showlights" took place in the "Gärten der Welt" and attracted thousands of visitors. LOOOOP had the opportunity to illuminate the event with three different show formats.
The walkabouts "The grand Dames" and "Pony boy" greeted the guests when the event started.  LOOOOP then presented their LED show flash and a fire show, which was accompanied by laser and pyro shows.
We would like to thank the team of "Grün Berlin" and Potsdam fireworks for the great cooperation to perform. 
Big thanks also to the wonderful photographers and videographers Oliver Parzer, Hong Vinh Tony and Markus Vicari.
Contact
Please use our booking form for a non-binding and free offer or send us an email with your wishes and information about the event. We would be happy to send you an offer and get back to you immediately.
Contact
Christina Lange
bookings(at)loooop.de

Phone: +49 (0) 176 63 15 35 90